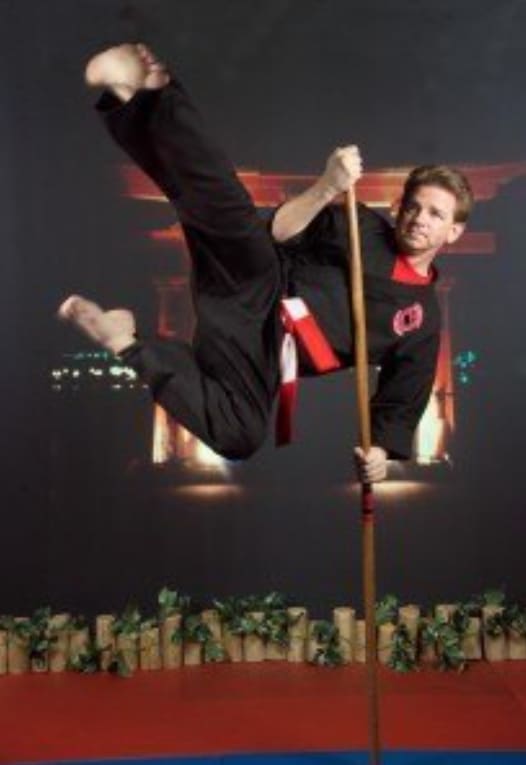 GARLAND R JOHNSON
Professor Johnson began his martial arts career in 1974, studying Kempo in Texas City, Texas at Lowry Recreational Center. By way of the United States Navy, Professor Johnson embarked on a 7 year journey across numerous countries -- starting in Okinawa, Japan -- to discover the best of what the world of martial arts has to offer. He discovered the best with Grand Master Buell there in Hawaii. Professor Johnson has since been a student of Grand Master Martin T. Buell training in Hawaii at the Wahiawa, Pacific Palisades, and Highlands Branches of Universal Kempo-Karate Schools Association.
In 1980, Professor Johnson earned his Black Belt under Grand Master Buell. In June of 2013, Grand Master Buell promoted a small number of people to the rank of 9th Degree and Professor. Professor Johnson was one of those people. He opened the United States Air Force Academy branch of Universal Kempo-Karate Schools on September 17, 1980. The Universal Team in Colorado Springs has grown from that one location at the USAFA Youth Center to the 27 Branches of Universal Kempo-Karate Schools Association that blanket the local area known as the Pikes Peak Region.
Professor Johnson has spent the last few decades proving to be a fierce open martial arts tournament competitor, winning countless state, regional, national and international championships. Professor Johnson trained many of the most successful martial arts competitors across the globe.