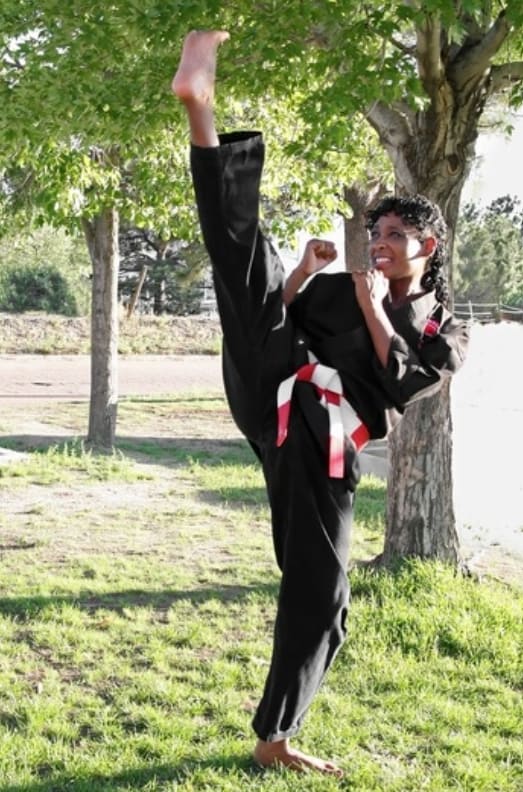 BRIDGET L JOHNSON
Professor Bridget L. Johnson was born on July 31, 1964 in Wichita Falls, Texas. She began her martial arts career in 1981 when she began studying at the United States Air Force Academy Youth Center in Colorado Springs, Colorado. Five years later she became the Head Instructor of the branch where she began as White Belt. Professor Johnson received her Black Belt in June 1984 and received her 9th Degree Red & White Belt in June 2018. Professor Bridget L. Johnson is a student of Professor Garland R. Johnson.
For 15+ years she proved to be a fierce open martial arts tournament competitor winning countless state, regional, national and international championships. She has trained many successful martial arts competitors. Some of her notable moments were:
1983 Colorado State Champion
1984 Hawaii State Champion
1987 Rocky Mountain National Champion
1990 Oklahoma State Champion in Black Belt Forms, Weapons & Sparring
1991 Kansas Grand Champion in Black Belt Sparring
1995 NBL International Champion in Black Belt Sparring
Professor Johnson is one of the original members of the Universal Kempo Demo Team which is a world class martial arts show team that has performed in Europe, Asia, Canada, Central America and throughout the United States.
Professor Johnson is co-owner (with her husband, Prof. G. Johnson) of the Central Branch of Universal Kempo-Karate Schools Association. The Universal Schools are recognized as being one of the finest martial arts organizations not only in the teaching of the martial arts, but also in business. Professor Johnson, together with her husband, are chartered with helping other martial art school owners throughout the world reach the same levels of success that the Johnson's enjoy.
Professor Johnson's greatest fulfillment with the martial arts is enjoying teaching and helping the student who really needs help. She is devoted to the well-being and education in assisting students of the martial arts to become effective leaders in society. Professor Johnson's areas of expertise are in Adult and Women's Personal Protection, Child Health, Safety & Fitness, Bully Proofing, and Developing The Future Leaders Of Tomorrow.